Verao Light Up Sports Ball
Details
https://www.rebelsport.com.au/p/verao-light-up-sports-ball-667160.html
Promotions
If an item is not available for Click & Collect at your preferred store, speak to the store team who can order items for you. Delivery timeframes are subject to change.
See full shipping info here.
Brighten up your kids day with the Verao Light Up Super Bouncy Sports Ball. Fun that fits in the palm of your hand, this ball can be bounced, thrown, and kicked for endless hours of entertainment. This brightly coloured ball is a great way to help develop hand-eye coordination and is suitable for ages 6 and up.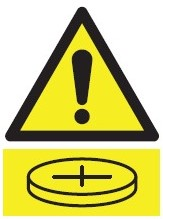 WARNING: KEEP BATTERIES OUT OF REACH OF CHILDREN
Swallowing may lead to serious or fatal injury in as little as 2 hours, due to chemical burns and potential perforation of the esophagus. Never allow children to replace button batteries of any device. If you suspect your child has swallowed, or inserted in any part of their body, a button battery, immediately call the 24-hour Poisons Information Centre on 13 11 26 for fast, expert advice.
Please see Button Battery Safety Information from the Australian Competition & Consumer Commission (ACCC).
Features
Impact activated light up balls
Helps kids improve their hand eye coordination
Hours of fun play
Suitable for ages 6+
Available in assorted colours, for specific design choice please purchase in store