Exercise gives you mental head space. You can use it as a time to reflect or a time to forget. People that are swimmers or runners are good at being mindful because they use that time as thinking and processing time.
It's no surprise that playing a sport can improve your physical health, but did you know that sport can improve your mental health too? From the moment you pull on your training gear , to when you first step out onto the field – exercise is an outlet for many people to clear their minds while working their bodies.
In fact, studies show that active exercise can be just as effective as medication when treating mild-to-moderate depression.
"There's a lot of evidence that being active and engaging in sport or physical exercise can positively impact mental health," said Rachel Bowes, Head of Crisis Services and Quality at Lifeline – a non-profit organisation that provides telephone assistance for people needing emotional and mental health support.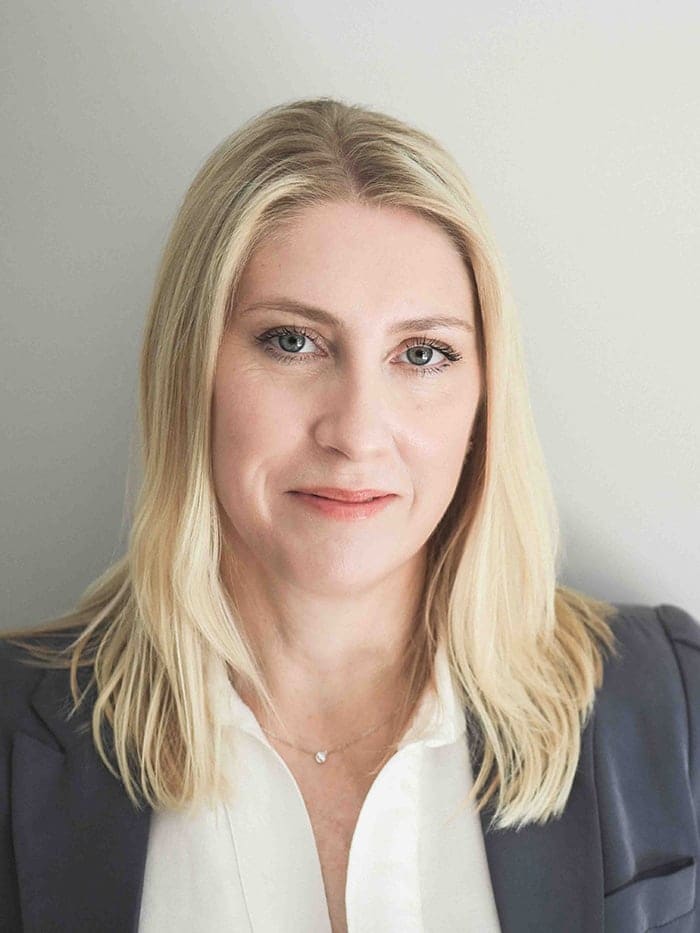 With a professional background in mental health and counselling, Rachel knows all about the transformative power that sport can have on your mental health.
"Excessive stress and worry is a real problem," Rachel explained. "Sometimes people feel like anxiety and depression almost come out of nowhere. But in reality, it can be a number of things that slowly build up over time. The straw that broke the camel's back is quite often what happens."
Around 1 in 6 Australians currently experience depression and/or anxiety, and often people don't realise they're mentally exhausted.
Here is how the power of sport can transform your mental health.
The feel-good factor
When you exercise, your brain releases chemicals called endorphins that act as natural painkillers. Endorphins can help to relieve stress and anxiety by boosting your mood and improving your sleep.
"Any kind of exercise can give you endorphins," Rachel says. Whether you're walking to soccer practice , stretching it out pre-game or running towards a goal, endorphins can appear as soon as your heart rate picks up.
To make the most of these 'feel-good chemicals', pick a sport or activity that keeps you coming back for more. "I've taken a lot of time to find exercise that I enjoy doing. The key is incorporating what you naturally like." Rachel says.
For an extra mood boost, pick an outdoor sport or exercise to participate in. Simply being outside in natural light has a calming effect on your mental health and gives you a dose of vitamin D to strengthen your immune system.
A healthier you
It's important to look after your physical health, and sport and exercise are the best ways to do that. "There's a strong link between physical and mental health," Rachel says. "People that are physically unwell are predisposed to depression. [This includes] if you're not sleeping or eating well, or using substances that are toxic to your body."
Sport and exercise are great ways to keep your physical health in check. Not only can they improve your endurance and muscular health, but they can reduce your risk of heart disease and diabetes.
Playing a sport also encourages you to make healthy decisions with your diet and lifestyle. After all, if you need to be on top form for an upcoming match, it's unlikely you'll be smashing down burgers and beers all week.
Thrive on team spirit
There's no "I" in team, but there is in depression. "People [that are mentally exhausted] often want to withdraw from others," Rachel explained.
A key benefit of playing team sports is that it enables you to build relationships and social skills that can help you when you're in need of a friend. Additionally, being part of a team creates a sense of belonging and team spirit – whether you won or lost, you've done it together.
The feelings of accomplishment and self-confidence associated with sport directly counteract the feelings of isolation that people may feel when depressed or anxious.
Reflect and re-connect
Yoga and meditation aren't the only activities where you can practice mindfulness.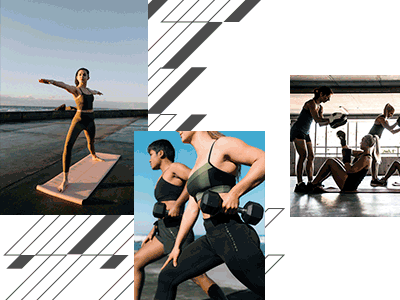 "Exercise gives you mental head space. You can use it as a time to reflect or a time to forget," Rachel says. "People that are swimmers or runners are good at being mindful because they use that time as thinking and processing time."
Having a regular commitment to sport or exercise can help you to organise your mind. "Sport is a good marker of your mental state," Rachel says. "Sometimes I stop training if I'm feeling down. If I see that happening, I reflect on my mood and how I'm feeling."
It's a good idea to look out for mental breakdown signs or evidence you might be mentally exhausted. Keep an eye out for any changes in your eating habits, sleeping patterns or mood. You may begin to isolate yourself from people, and/or develop bad habits such as drinking more alcohol than usual. If you experience these things for 10 days or more, you might be mentally exhausted and should seek help.
When you feel ready, a good first step is to get your body moving by going for a short walk. You can then build yourself up to longer exercise such as running or walking and eventually let the power of sport transform your mental health.
If you ever need to talk with someone, don't hesitate to call a Lifeline Crisis Supporter on 13 11 14. This service is available 24/7, otherwise you can chat to a team member online from 7pm-12am. Alternatively you can text 0477 13 11 14 between 12pm-12am. If a life is in danger, please call 000.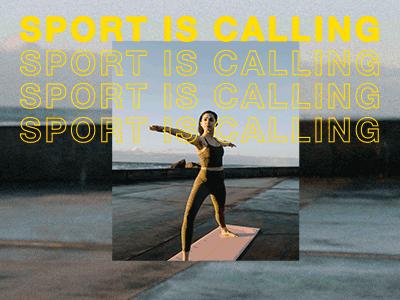 5 steps to a happier you
Below are some quick and easy steps you can implement now to work towards a happier you:
1. Exercise outdoors: Reap the added health and nervous system benefits of vitamin D and natural light by taking your next workout outside.
2. Get sporty with friends: Isolating doesn't help when we're struggling, so phone a friend and get moving together.
3. Do what you enjoy: If you prefer to Zumba, there's no need to join your local basketball team because your friends are. If HIIT is your jam, then leave Pilates for the lovers of leg extensions. Find your groove and have fun.
4. Start small and build up: Begin with a twenty-minute daily walk, a Yin yoga class, a swim at your local rock pool – the idea is to just get started. The triathlon can come later!
5. Dress for success: Treat yo'self to some new sporty threads. Supportive shoes can make all the difference, and a pop of colour can literally brighten your day. Invest in feeling good, even if it's something as seemingly small as a new pair of tights that make you feel extra-fab.
*The information on this site is not medical advice. It is generic and does not take into account your personal circumstances, physical wellbeing, mental status or mental requirements. Any medical questions should be referred to a qualified healthcare professional.